Deep Fried Crab Cake
One plump cake filled with jumbo lump crab meat, specially seasoned and coated in bread crumbs,
then fried to a golden brown.
Deep Fried Oysters
Lightly dusted in seasoned flour and deep fried.
Steamed Mussels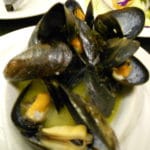 Farm-raised Prince Edward's Island Mussels, steamed then smothered in garlic butter.
Ancho Mayo French Fries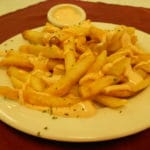 Hearty serving of French fries served with spicy mayonnaise.
1/4lb… $4.95
1/2lb… $8.95
Half Pound Shrimp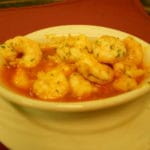 Hot & Spicy or steamed.
Peeled, tender shrimp, sautéed in tangy Cajun spices and butter, or steamed with Old Bay.
1/4lb… $4.95
1/2lb… $8.95
Shrimp Cocktail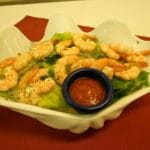 Over one dozen medium- sized shrimp, served chilled with spicy cocktail sauce.
Deluxe Stuffed Mushrooms
Mushroom caps filled with a rich mushroom reduction and cream sauce, topped with melted Jack cheese.
Steamed Middle Neck Clams
One dozen middle neck clams steamed in Chablis.
Creamy Crab Dip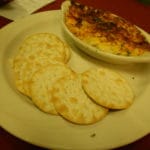 A rich and creamy blend of lump crab meat, cheddar and cream cheese, served with crackers.
Steamed Lump Crab Meat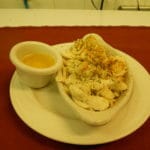 Steamed with a hint of Old Bay seasoning
Fresh Sea Scallops
Lightly dusted in seasoned flour and deep fried or sautéed hot and spicy style.
Oysters on the 1/2 shell
Offered "seasonally"
Wild caught from the pristine waters of the Chesapeake Bay
Blackened Ahi Tuna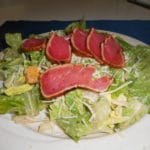 Extra rare center, served cold, with wasabi, horseradish, and raspberry sauce.
**Consuming raw or undercooked seafood can increase your risk of food borne illness**
**Ahi Tuna is served undercooked. Oysters on the ½ shell are raw.
Select A Menu
Gift Certificates Available
Gift Certificates are available by calling ahead or visiting the restaurant during regular hours in any increment needed.