Children's Menu
12 & Under.
Children's menu meals served in about 5 minutes.
Seaweed Plate
Green Salad so the pirate can keep up his strength.
Pirate's Plate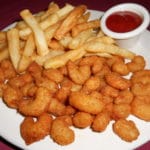 Tasty popcorn size shrimp deep fried with French fries. Clean your plate or we will make you walk the plank.
Little Mate's Plate
Hot Dog and French fries. For the little mate of the ship.>
Crow's Nest
A platter of deep fried chicken tenders with french fries. Land Ahoy, Mates.
Little Pasta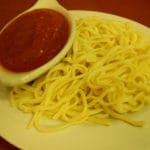 Homemade Chunky style marinara sauce over linguini.
Scallywag PBJ
Smuckers crust less PB & J served with a cup of applesauce.
Don't let the parrot get your food!
*These four "big kid" sized meals come with your choice of vegetable and starch
*Deep Fried Cod………………………….………..$11.95
*Tempura Shrimp…………….………………….…$11.95
*Pan-fried Tilapia……………………..…..……….$11.95
*Canadian Snow Crab Clusters……one $19.00…two … $36.00
*SERVED WITH ADULT MEALS
Gift Certificates Available
Gift Certificates are available by calling ahead or visiting the restaurant during regular hours in any increment needed.