Ask about today's specials!
Local Fresh Catch of the Day
Tempura Fried Shrimp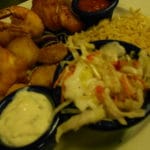 Six large shrimp dipped in our special batter and deep fried to a golden brown. Served with homemade cocktail sauce. Served with fresh vegetable or Tony's Homemade Coleslaw, fresh baked bread and your choice of rice, redskins, or French fries.
$16.95
Substitute baked potato for an extra $1.50
Substitute asparagus for an extra $1.50
Baked Seafood Platter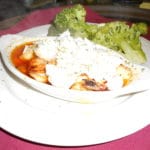 Scallops, lump crab meat, shrimp, and North Atlantic cod baked in our Chablis wine butter.
Deep Fried Boatwright's Platter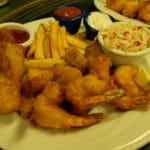 Large shrimp, scallops, and North Atlantic cod.
Sautéed Sea Scallops and Shrimp Linguini (Sonny's Delight)
Gift Certificates Available
Gift Certificates are available by calling ahead or visiting the restaurant during regular hours in any increment needed.