Homemade New England Clam Chowder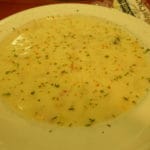 We make it from scratch with tender sweet clams, milk, onions, celery, potatoes, salt pork, and a tasty blend of spices.
Homemade French Onion Soup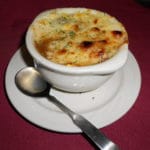 Our own recipe. Made with fresh onions and spices, topped with toasted croutons and melted Swiss cheese.
Garden Salad
Caesar Salad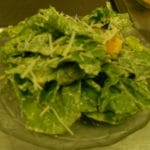 Add smaller garden or Caesar salad with entrée… $1.95
Select A Menu
Gift Certificates Available
Gift Certificates are available by calling ahead or visiting the restaurant during regular hours in any increment needed.