hot & spicy or steamed with Old Bay) no shell, approx. 25 small size
Shrimp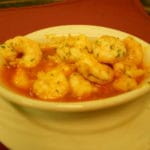 Hot & Spicy or steamed.
Peeled, tender shrimp, sautéed in tangy Cajun spices and butter, or steamed with Old Bay.
tail on, chilled, medium size, a baker's dozen
Shrimp Cocktail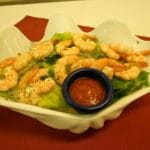 Over one dozen medium- sized shrimp, served chilled with spicy cocktail sauce.
(steamed with Old Bay) in the shell, medium size, a baker's dozen
Steamed Middle Neck Clams
One dozen middle neck clams steamed in Chablis.
Steamed Lump Crab Meat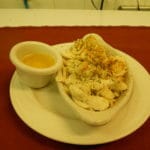 Steamed with a hint of Old Bay seasoning
Canadian Snow Crab Clusters
* Oysters on the 1/2 shell
Offered "seasonally"
Wild caught from the pristine waters of the Chesapeake Bay
*Consuming raw or undercooked seafood can increase your risk of food borne illness*
We can accommodate to most food allergies or dietary restrictions, please inform us of any beforehand.
(Parties of 6 or more one check please, and we add 20% gratuity)
Gift Certificates Available
Gift Certificates are available by calling ahead or visiting the restaurant during regular hours in any increment needed.