Australian Coldwater Lobster Tail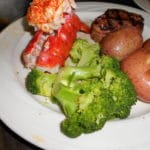 A large (10-12oz.) lobster tail steamed in the shell with drawn butter for dipping. Succulent firm meat.
Maine Lobster Tails (2)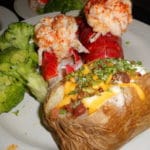 Two (5-6oz.) sweet Maine lobster tails with drawn butter for dipping. Sweet in flavor.
Alaskan King Crab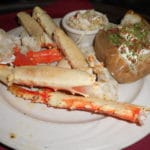 Over a pound of large king crab legs, served with drawn butter and fresh lemon. Large, firm and meaty.
Add on to any entrée

(Steamed)
Large cold water Lobster… $56.00
King Crab Legs ½ pound… $23.00
Maine Lobster Tail 5 – 6 oz… $21.00

(Sautéed)
Scallops..hot and spicy… $8.95
Shrimp Scampi Style… $7.95

**Consuming raw or undercooked seafood can increase your risk of food borne illness**
**Ahi Tuna is served undercooked
Select A Menu
Gift Certificates Available
Gift Certificates are available by calling ahead or visiting the restaurant during regular hours in any increment needed.